It is typically recommended to keep any wheel and tire packages as close to the original diameter of the vehicle's factory specifications. This would ensure that no modifications would be necessary to fit the wheel and tire package, as well as accuracy of the speedometer reading.
For the width, we have a chart below outlining the minimum and maximum suggested tire sizes for the most common wheel widths: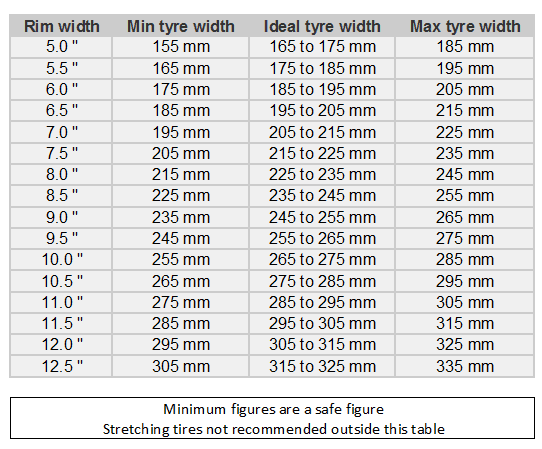 For off-road and modified vehicles, it would be best to reach out to your local wheel and tire shop that installs your wheels to see what would be the best suited tire for your needs.